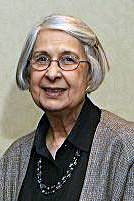 Betty Kirke passed away on February 20, 2016 in California where she had resided since 2011 after living in her beloved New York for over 60 years.
Read her NY Times obituary HERE.
Any inquiries about Betty's book or her legacy of Madeleine Voinnet research should be directed to
Anne Bissonnette.